Surfers Healing at Folly Beach
Surfers Healing was founded by Izzy and Danielle Paskowitz in 1996. Read the incredible Journey here. 
Our name represents one of our core beliefs, that life on the water makes a difference. As an old Greek philosopher Heraclitus would say, "No man ever steps in the same river twice, for he's not the same man, and it's not the same river."
Recently, this phrase came to life as we participated in this year's Folly Beach Surfers Healing event. Surfers Healing is a nonprofit organization that works to introduce kids with autism to surfing. By hosting surf camps across the country, Surfers Healing helps autistic children experience a new, therapeutic sensation on the water. The goal is to help instill confidence and calm, showing what these kids can do rather than can't.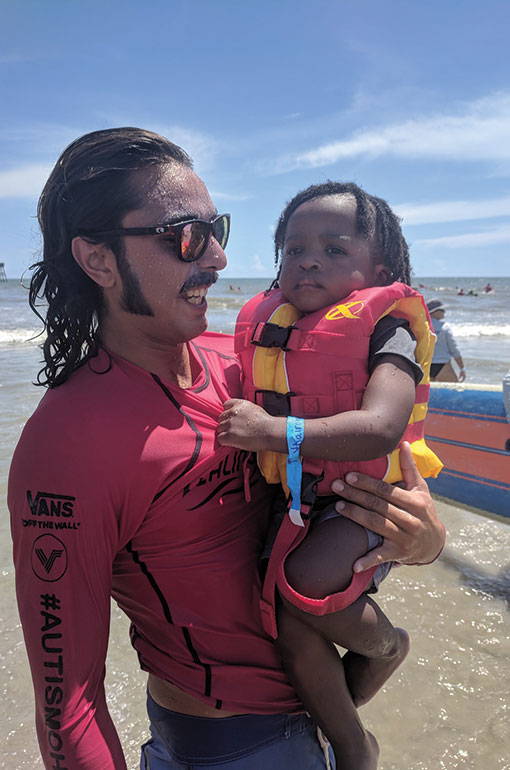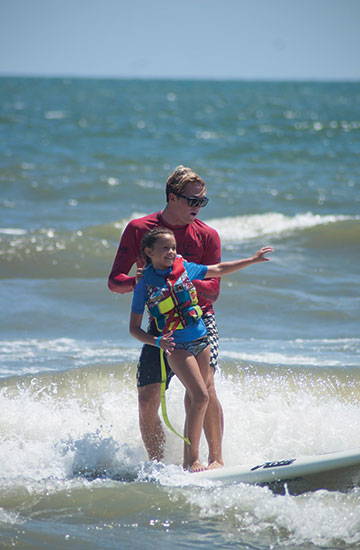 At Folly Beach, on a perfect summer day with perfect waves, we enjoyed seeing and volunteering with this worthy cause. We set up a tent and handed out our signature styles so that everyone participating could enjoy the day without worrying about harmful UV rays, glares on the water, or simply losing their glasses while on the waves. Our team jumped in to help catch surfboards as hundreds of kids and their families learned to balance and float out on the ocean.
"Surfers healing is soo rewarding. As a Pro Surfer, this duty we find our soul purpose. It's like all our Over Time spent trying to get better all comes together for this reason. Out in the water nothing else matters to me more than seeing these kids smile. It's a mission from God!!! And we are his servants," said Pro Surfer Mike O'Shaughnessy.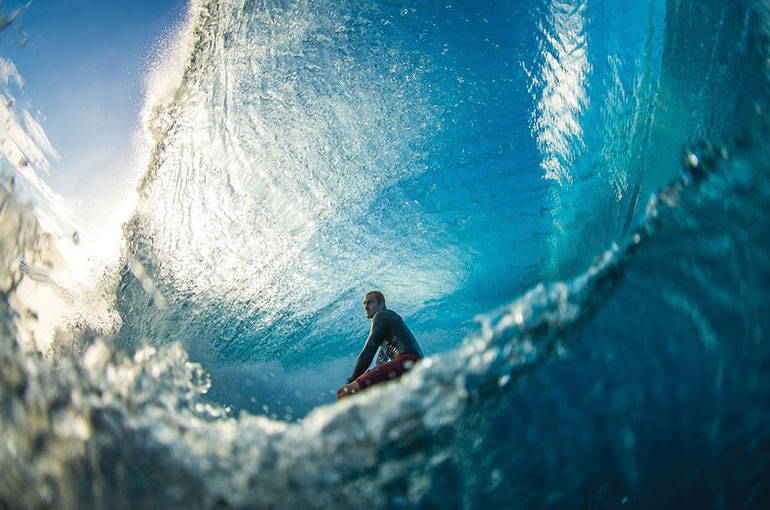 Across the country, in Mexico, and in Puerto Rico, Surfers Healing hosts events called surf camps, to help their community. Pro-surfers pair up with children to help get them outside of their comfort zone. The children get one-on-one attention and a professional lesson. Once on the water, Surfers Healing notes that typically participants go from being nervous to enjoying the great experience. The group helps the kids feel accomplished and live in the moment with the waves. 
So many people participated in the event, sharing love, advice and stories about what it means to be out on the ocean. We saw just a small part of what makes Surfers Healing such a magical organization. And we're thrilled to have been there to witness it all. 
Watch the video recapping the incredible day, and learn more about how to participate in Surfers Healing at surfershealing.org.
Thanks to our friends: @surfershealing, @blakemichaels, @andynieblas, @codyyoung, @mike.redd (photographer: @brentbielmann at Teahupoo), Video: @sea_island_media
---