Matt Arends Around the World
From living in Tanzania to accidentally winding up in Kenya, it's no wonder Matt Arends calls himself an adventurer, environmentalist and thrill seeker. His travels have taken him all over, teaching him about different cultures and taking him up different mountains. 
 "I absolutely hate sitting in the same spot for extended periods of time. I always have to be doing something," said Matt Arends during our midweek interview. "I'm always looking for the next big hike, the next big ski drop, the next big thing." 
But despite the get-up-and-go attitude, Arends says slowing down is actually how he enjoys his trips. Forcing himself to be in the moment instead of thinking too far ahead is what helps him appreciate his experiences. 
"I think that's hard for a lot of travelers. All of a sudden, I'm with people and we're talking about what's next. But forcing myself to be in the moment, that's how I was able to completely relax and unwind, by being present." he said. 
As we chat, it's clear Arends' is focused on fully experiencing new cities, towns and areas. His strategy for traveling without being a tourist is simple: have a purpose and enjoy the place. 
"A volunteer experience was a chance to immerse myself. I really try to embrace the local culture but it's just the tip of the surface," he said. "When you go somewhere, you're never going to be able to visit all of it. That's the cool part though, you can go back and experience it in different ways."
Throughout all of his travels, Matt's learned to expect the unexpected. 
"I arrived in Tanzania on a business permit, there were certain complications that forced me to fly to Kenya four days after I landed," he said. "There were periods where we really didn't know if I could go back, do the scholarship program …" 
The sudden change of plans ended up being the best time of his life. For six weeks he went on safaris, stopped by a nearby research facility and embraced an incredibly beautiful and enriching place. 
 "I'd never been on a safari before. I got an inside look on what they were doing from a research perspective, learning about everything from invasive ant species to rhinos, droughts …" he said. "Initially, it was like, 'oh crap, what am I going to do?' but it was unbelievable. Sums up going with the flow."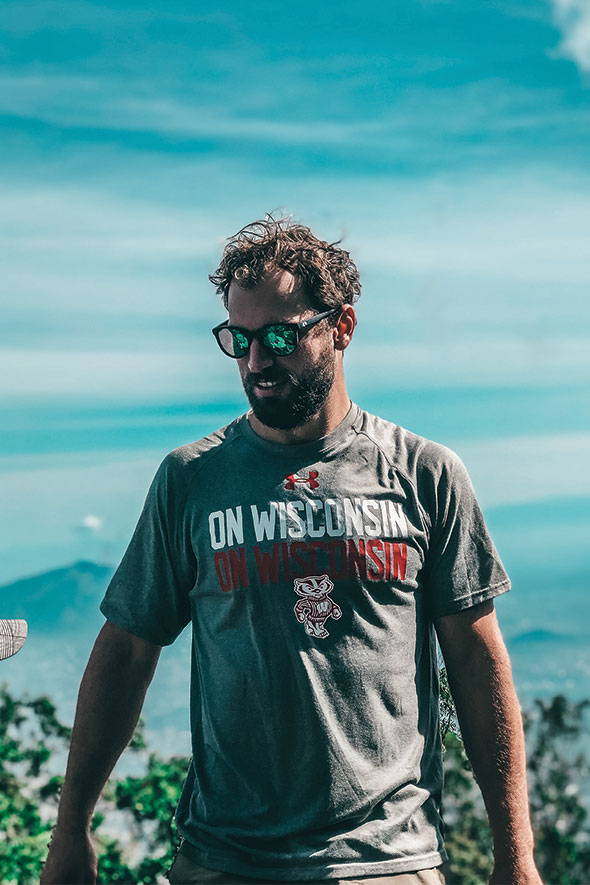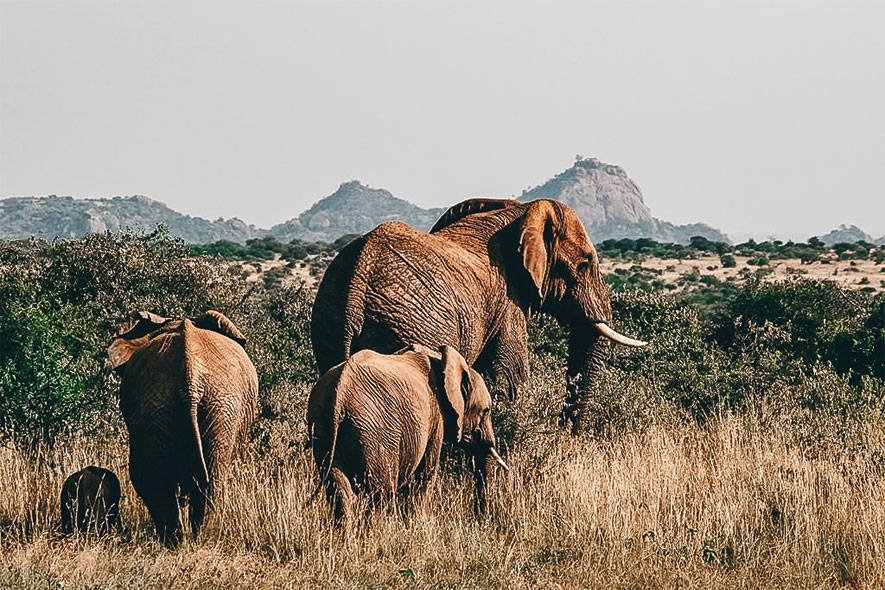 Unique situations aren't new to Arends'. He finds adventure easily. 
"There was one really challenging hike that my friend and I were just like, we have to do it," he starts. "The last third of the way you're scrambling. There's no roads, you're literally scrambling on moss tree roots and climbing for three hours … The chances of slipping are 50/50 and there's no one else around you, just your guide and group." 
Jokingly, he says he did fall "50 different times" because of how wet the area was. But he describes a beautiful scene of protected wildlife with blue faced monkeys, tree roots, fresh berries right from the vine. 
So how does a newbie traveler find the same kind of adventures as Matt? His biggest piece of advice boils down to transportation. 
"Know how you're going to get around because once you get down you can change your itinerary," he said. "As long as you have your transportation planned, you can easily change your itinerary any way you want." 
And for your travel bag, Matt says that a highly-functional bag makes it easy to switch things up as needed. His go with the flow attitude means keeping gear that's functional and lightweight.
Camera and Film
Water pack
Rain jacket
Extra underwear and socks
Tevas and hiking boots
Reusable silverware and straws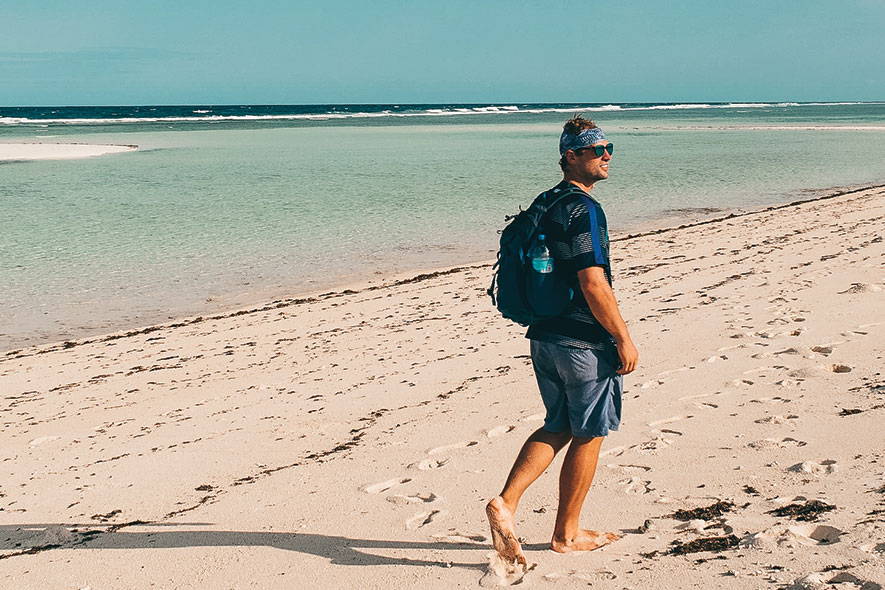 "I'm very minimalist, living in a developing country really teaches you that you don't need a whole lot," said Matt. And, a moment later he adds, "Don't forget to bring a hat." 
Matt's pack focuses on function. It's one of the reasons why he keeps his Rheos sunglasses close. 
"Having gear like [Rheos] that is reliable and functional is so important. It's your sunglasses but it's also your eye protection. I know these are going to to hold up and it also looks good. I love them." 
He's watched sunsets with his polarized lenses, appreciating the enhanced color and UV protection the glasses give him. But his most memorable sunset, and seemingly most memorable trip, too, was at Mafia Island over Christmas break. 
"It was the most unbelievable experience. We'd been searching for an hour and a half and all of a sudden it was like nine [whale sharks] around us," Arends said. "We also saw a female which is very, extremely rare." 
Whale sharks are an endangered species and one of only three known filter-feeding sharks. Despite their big size, they're a harmless species mostly interested in plankton. While there isn't much known about the whale shark, each has a unique skin pattern, helping researchers track their movements using the ECOCEAN Whale Shark Identification Database Library. 
"That was such a cool experience, having these whale sharks circle around you, you just sat there with the goggles and just didn't move," said Arends. "Just 3 boats around, we had different groups around and it was the most calm experience with the most massive creatures."
Follow Matt Arends and his adventures on Instagram @Matt.Arends7. All photos by Matt Arends.
---