Is there anything better than sailing away from shore and exploring the sea? 
Yes. 
And that's sailing away from shore with the gear and gadgets that transform your boat into your personal floating island. With the right accessories, you can turn your boating adventure into a luxury vacation. So, if you spend a lot of time wandering the waves, then it's time you add more to the experience with some new boating essentials. 
From new releases to tried-and-true bests, these top picks will help you enjoy the sweet days of summer to the fullest.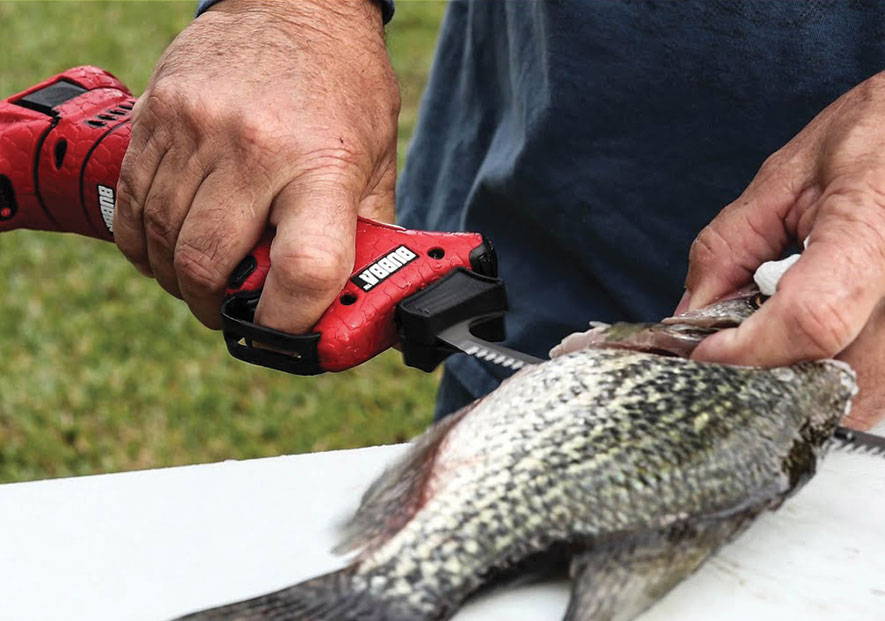 1.  Bubba Lithium Ion Cordless Fillet Knife 
Featured as one of the best new products at ICAST 2019, the cordless fillet knife by Bubba makes it easy to cut through fish like a professional. Made with high-quality metals and materials, the knife is extremely corrosion resistant so you don't have to worry about sea-salt spray rusting your knife.
Forget about trail mix and sandwiches as a substitute for dinner. After all, why wait until your back on shore to eat? Instead, grill whatever and whenever you want. Catch your fish, cut it with the fillet knife and toss it on this grill that fits into a fishing pole holder. (Just keep in mind that the grill doesn't come with cooking lessons.) 
Who needs a marina bar when you can pour your drinks? Have your own "yacht party" by attaching a bar right to your boat. Keep in mind that this is great for guests, but not for the captain. Make sure you follow proper safety precautions while drinking.
4. Wet Sounds SHIVR-55 Bluetooth Soundbar Cooler 
You could install a new surround sound system on your boat, or you could buy a cooler that almost does the same thing. With multiple colors, the SHIVR Soundbar Cooler is perfect to keep your fish, your drinks or anything else. Keep your food fresh, play your beats loud, and party because you're on a boat.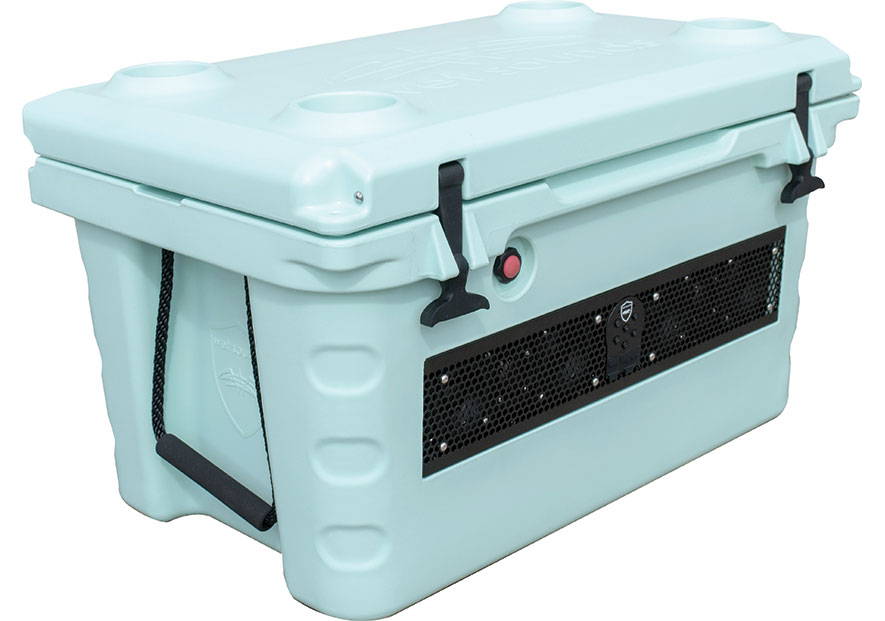 Here's a freebie, literally. This app connects to your iPhone and Apple Watch and helps you keep an eye on the tide. You can add photos, notes and see current conditions. It's a small accessory that really makes sure you get the most out of your boat trips.
We might be biased, but sunglasses are always a necessity when you're on a boat. Eliminate the glare from the sparkling water and throw on a pair of sunnies that offer crystal-clear vision, float in the water and give you 100% UV protection. See all of our styles here.
7. CVO PFG Shoe 
There is no worse feeling than getting your socks wet, but this shoe eliminates that problem. Quick-drying and — as they put it — "Blood 'N Guts" stain resistant, these comfy pair of sneaks will make sure you don't slip and slide on the boat or ruin your style with stains.    
Take on the waves with a towable tube made out of incredibly durable materials. Perfect for two, the Big Mable provides a comfortable, safe seat with comfortable backing. Ride the water like you're in a chariot, or relax like you're in a lounge chair. Either way, you'll have a blast.
With all of these accessories, the last thing you need is a waterproof e-reader. Relax in the sun and get lost in the "pages" of your favorite book (Moby Dick, perhaps?). Lightweight and small, you won't have to worry about it taking much space in your bag or on your boat.
More about boating day trips? See our packing list for your quick adventure here. For more boating gear, check out some of our other favorite boating accessories here. Other items you'd like to recommend? We're always interested to hear what's new. Send us a message at hello@rheosgear.com!  
---